One of the easiest tasty recipes in the book – perfect for a quick lunch or dinner idea!
1 lb. ground beef

3/4 cup barbecue sauce
1 can of biscuits
3/4 cup shredded cheddar cheese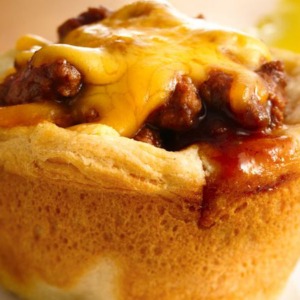 Preheat oven to 375 degrees and spray vegetable oil in the cups of a muffin tin. Place large skillet over medium-high heat. Add 1 lb ground beef. Season with salt, black pepper and Wild Horse
. Once brown drain and stir in barbecue sauce of your choice and stir constantly until hot. Pull each biscuit apart into 2 layers and press each into the regular-size muffin cup tin. Firmly press in bottom and up the side to the rim. Fill with beef mixture and sprinkle with cheese. Bake for 13-15 minutes.
*Recipe and photo adapted from Pillsbury